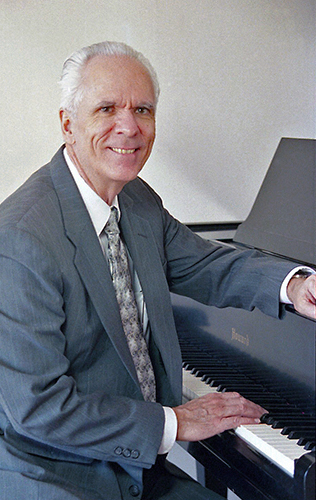 MUSIC WRITTEN FOR YOU
Need a piece of music?  For special occasions, ensembles or organizations, duos, trios, quartets, or other combinations of instruments?  I enjoy writing music that fits, that makes the most of the musician's skills and delights the listener.   Let me write music designed for you and for your audience.   You can commission music to fit your occasion, your skills, or your ensemble, and at a very reasonable cost.
TIME FRAME
As a retired university professor, I am able to produce to fairly prompt deadlines, and I particularly enjoy the challenge of unusual ensembles.  Of course, the amount of time needed varies with the complexity of the composition.  Get in touch early to be placed on my working schedule.
COST
The cost of commissioning a new piece is generally not prohibitive.   A commissioned choral or instrumental work is almost always within financial possibility.  Just for an example, you might think within the $150 to $300 per performance minute range, but that is not a firm estimate.  It totally depends on the complexity and length of the piece, and the skill levels of the intended performers.  I try carefully to adapt the composition to the needs of both performers and listeners.
If there is an arrangement you would like for a specific occasion, get in touch with me.  I love to write music, and I am eager to write for you, working within your time framework and your budget limitations.  Please contact me to see if we if we can agree on what it is mutually worth for both of us!