Go Worship at Emmanuel's Feet
For Children's Chorus – SA choir with piano accompaniment or with hand bells. Text by Isaac Watts set to a traditional American tune. (octavo)
Choir-piano parts – Price $2.95
Please order at least 8 copies
Go worship at Emmanuel's feet
See, in His Name what wonders meet!
Earth is too narrow to express
His worth, His glory, or His grace.
The whole creation can afford
But some faint shadow of my Lord;
Nature, to make His beauties known,
Must mingle colors not her own.
Is He a fountain? There I'll bathe,
And heal the plague of sin and death,
These waters all my soul renew,
And cleanse my spotted garments, too
Is He a Sun? His beams are grace
His course is joy and righteousness.
Is He a Tree? the world receives
Salvation from His healing leaves.
Is He a Rose? Not Sharon yields
Such fragrancy in all her fields.
Or if the lily He assume,
The valleys bless the rich perfume.
Is He a Star? He breaks the night
And spreads for all the dawning light;
I know His glories from afar,
I know the bright, the Morning Star.
Is He a way? He leads to God,
The path is drawn in lines of blood!
There would I walk with hope and zeal,
Till I arrive at Zion's hill.
Is He a Door? I'll enter in ,
Behold the pastures large and green.
A Paradise divinely fair,
And all the saints have freedom there.
Is He a rock? How firm He proves!
The Rock of Ages never moves;
Yet the sweet streams that from Him flow
Attend us all the desert through.
Nor earth, nor seas, nor sun, nor stars,
Nor Heaven His full resemblance bears.
His beauties we can never trace
Till we behold Him face to face.
handbell parts – Price each $1.50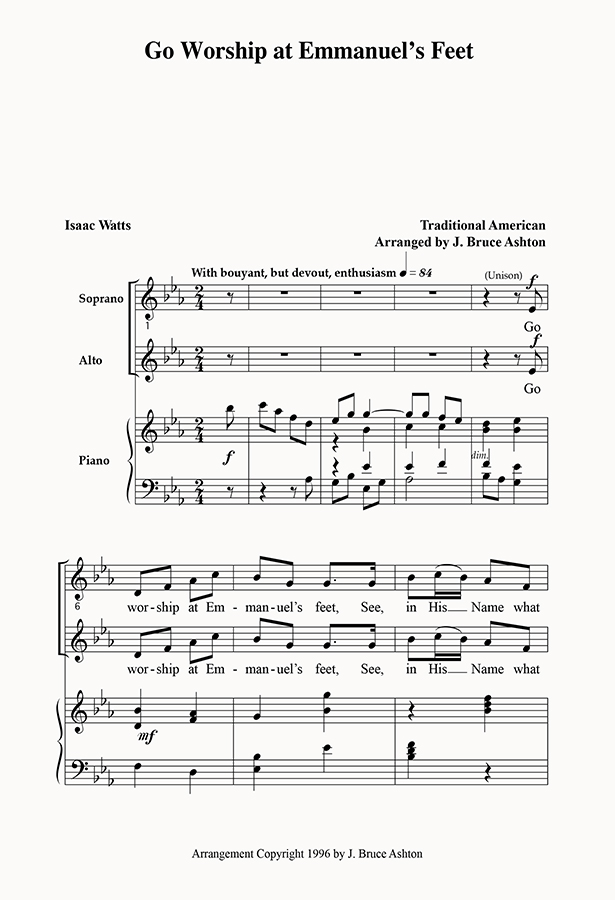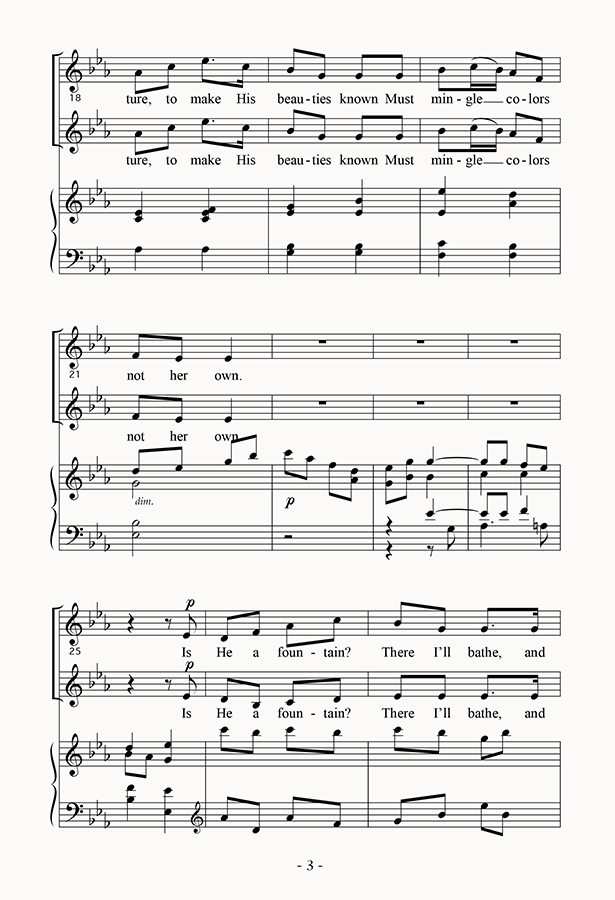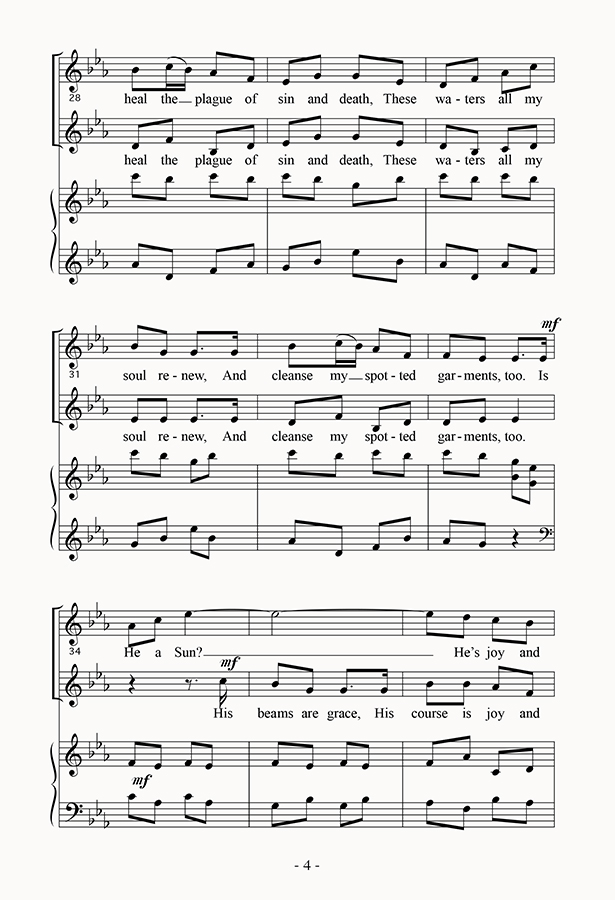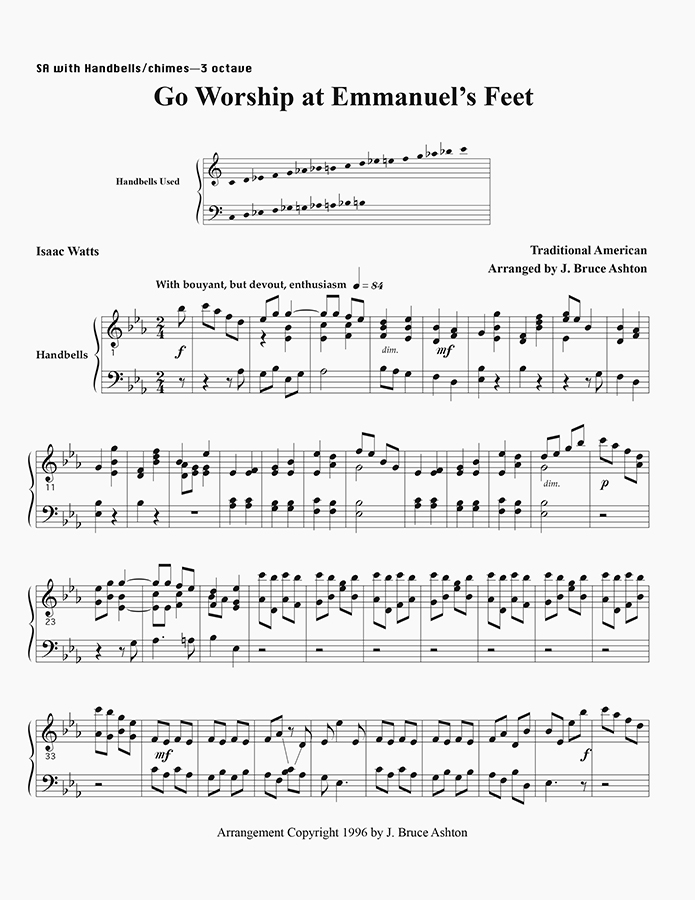 Go Worship at Emmauel's Feet – choir with bells (midi)